Dear players,
It is time! The game is in stores!
Feels good!
If you're just joining the Nova Drift community, please take a look at the roadmap of future content, we're just getting started!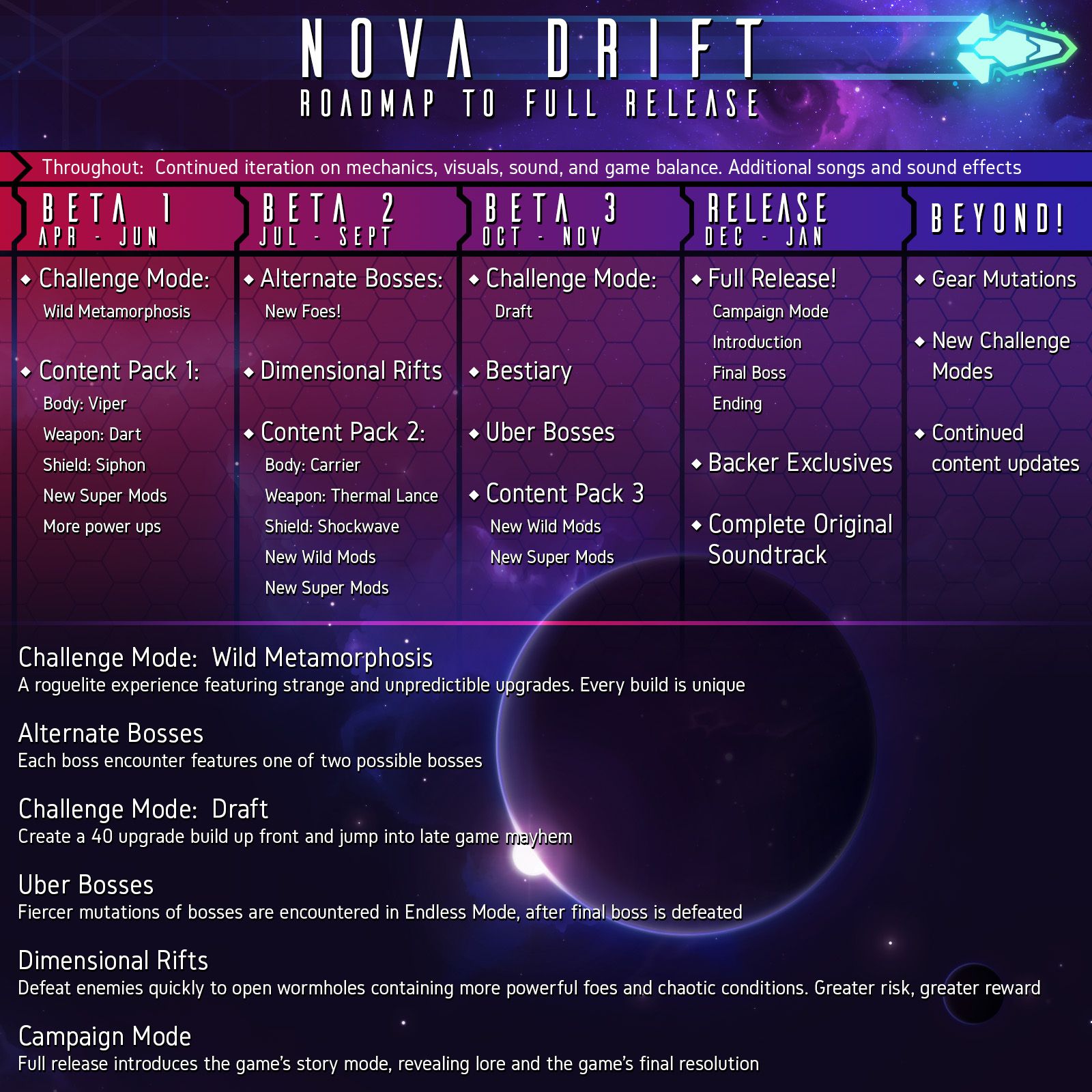 To my community:
I want to thank you all, not just for your faith and support, but for pushing me through the most difficult patches of game development. The game's community, primarily active on Discord, has become an absolute force of galvanizing energy and creativity. I love seeing the torrent of ideas, the brain storming sessions, and the community videos. Absolutely awesome. Thank you, thank you. Thank you.
ALSO WOW:
We somehow made it to the front page of Steam top sellers!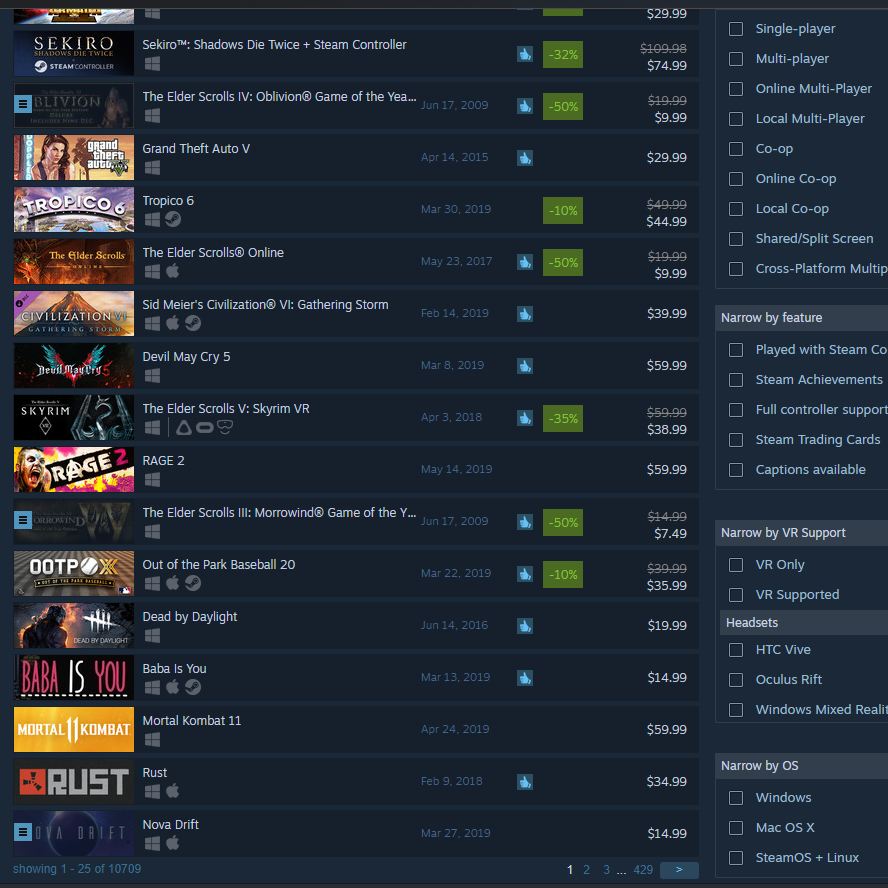 Let's Spread the Word!
A new game from a new developer can be a fragile thing, especially early access projects. Nova Drift, and relatively unknown projects like it, thrive on word of mouth from players, press, streamers, and content creators. If you'd like to help, here's how:
If you TWITTER, please retweet or share this announcement:
https://twitter.com/NovaDriftGame/status/1110914804535816192
If you STEAM, please wishlist the game, even if you plan to get it anyway, be it on Steam or Itch.
If you TALK, please tell your gaming friends about the game! Word-of-mouth is super important.
If you TWITCH, please suggest a streamer that would like the game via a message to Pixeljam_Miles on Discord / Twitch, or share via Discord in the #scores_and_videos channel, so we can hunt them down and send them a preview key.
If you CONTENT create, we can set you up with whatever you need. Here's the media kit.
If you PLAY, a positive review on our game stores is one of the highest services you can do for the game! If we can hit a high threshold, its success and growth is far more assured!
I deeply appreciate your support. I can't do this without you. Farewell for now and thank you again!
Best,
Jeffrey Nielson
Chimeric