Featuring four new super mods, new body gear, a new challenge mode, and a balance pass, this update is designed to offer an even greater degree of build choice and variety.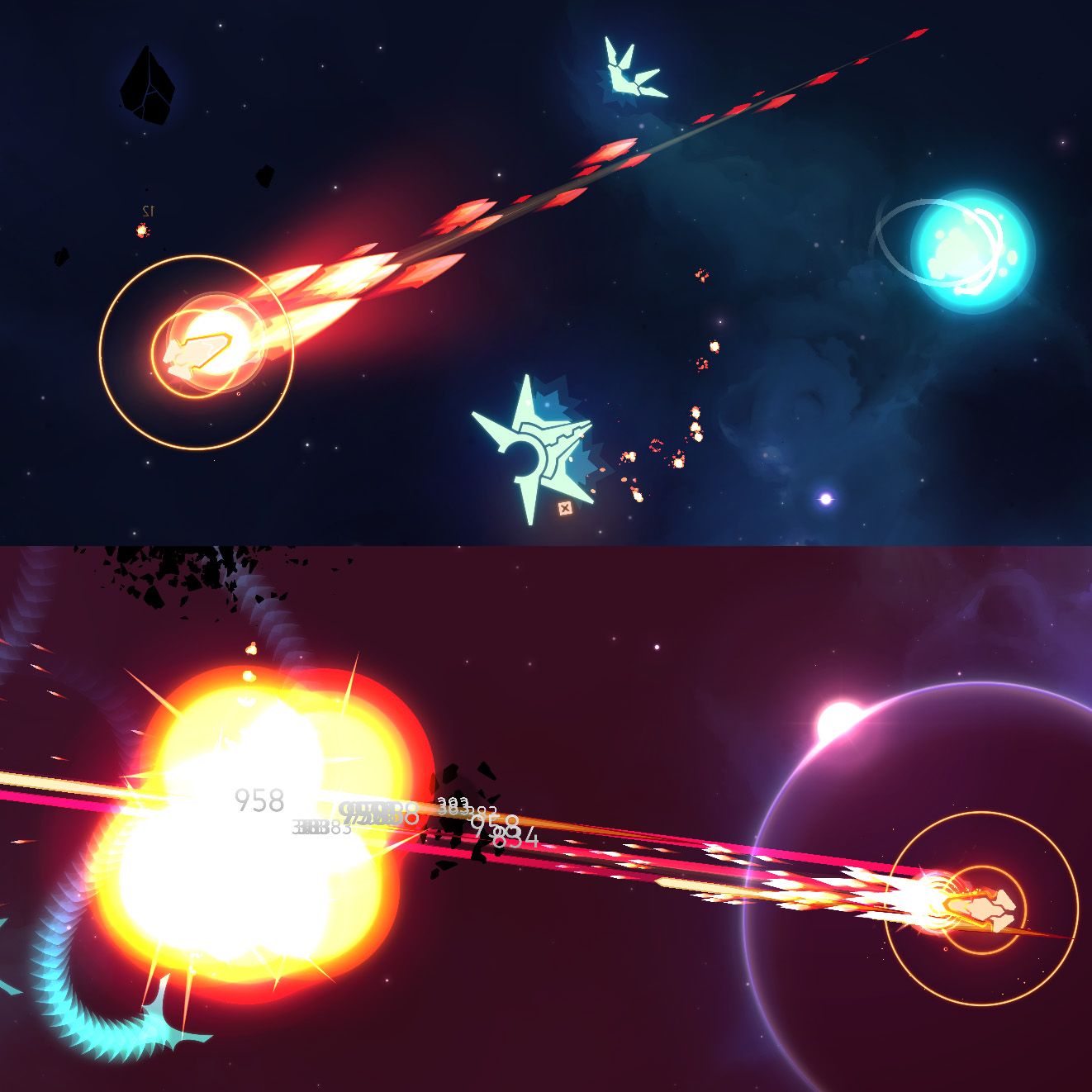 You can read the full patch notes here.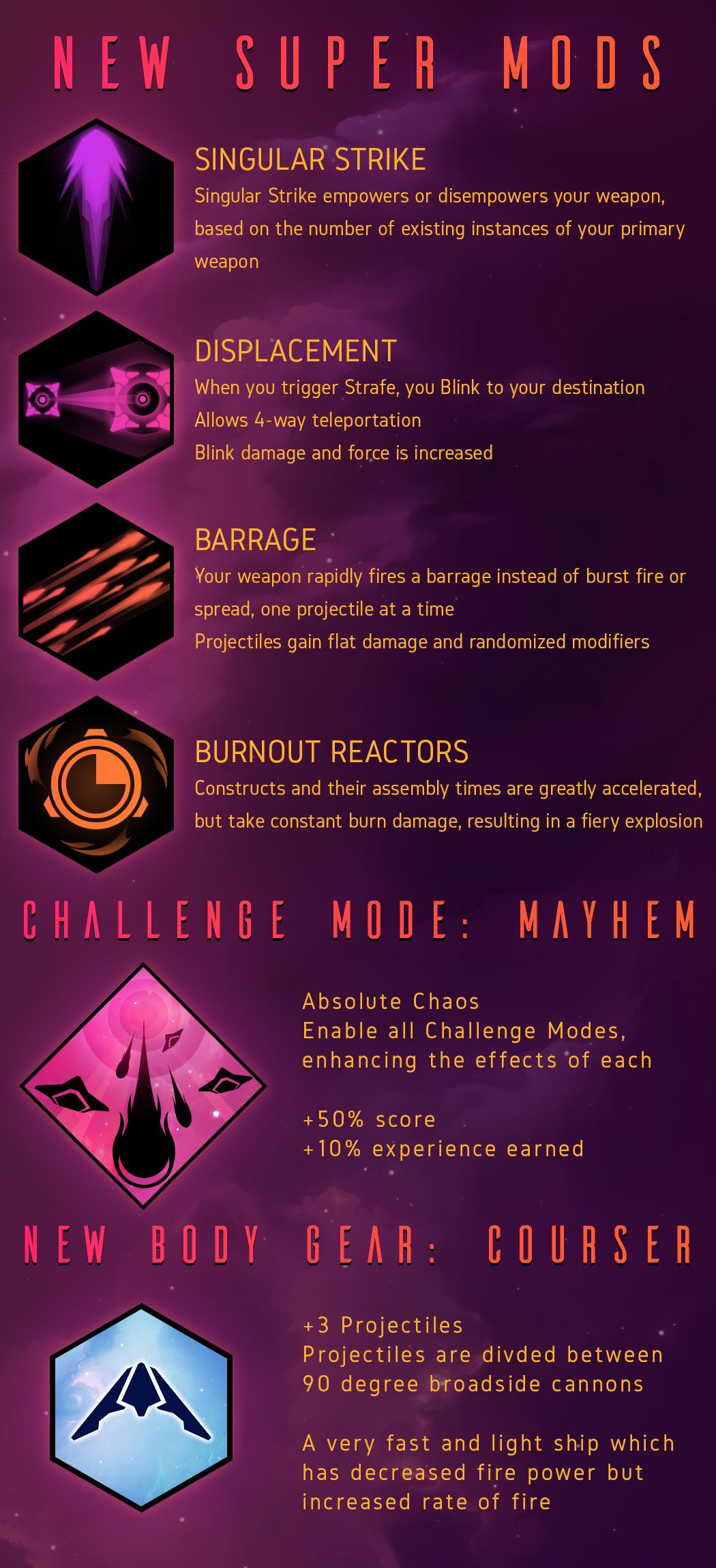 Detailed Stat Breakdowns:
SUPER MOD: SINGULAR STRIKE
Singular Strike empowers or disempowers your weapon, based on the number of existing instances of your primary weapon
+30% total weapon damage, size, and blast radius
-10% total weapon damage, size, and blast radius for each weapon or projectile instance, up to -50%
SUPER MOD: DISPLACEMENT
When you trigger Strafe, you Blink to your destination
Allows 4-way teleportation
+400% Blink damage
+25% Blink knockback to targets
SUPER MOD: BARRAGE
+25% weapon projectiles
+7 flat weapon damage for weapons that hit
Your weapon rapidly fires a barrage instead of burst fire or spread, one projectile at a time
Barrage modifies each projectile to have between -35% and +10% size, blast, velocity, and damage
SUPER MOD: BURNOUT REACTORS
+30% non-shield construct assembly speed, movement, rotation, and orbit speed
+30% Self Destruction damage, which becomes burn damage and ignites targets for 30 burn damage /s for 3 seconds
Construct rate of fire increases as their hull decreases, up to +50% total
Constructs take 8 hull damage per second
BODY GEAR: COURSER
+3 projectiles for projectile weapons
-15% weapon damage and weapon size
-60% weapon projectile spread
Projectiles are divided between 90 degree broadside cannons
Hull Strength: 80
Thrust: 125
What's Next?
Wild Metamorphosis. It's still coming! This is by far Nova Drift's most popular request, a new challenge mode that shakes up every run with powerful, unpredictable upgrades. It introduces a stronger "rogue-lite" dimension to the game, challenging your creativity and adaptation. This game mode will come with a separate Wild Metamorphosis global Steam Leaderboard.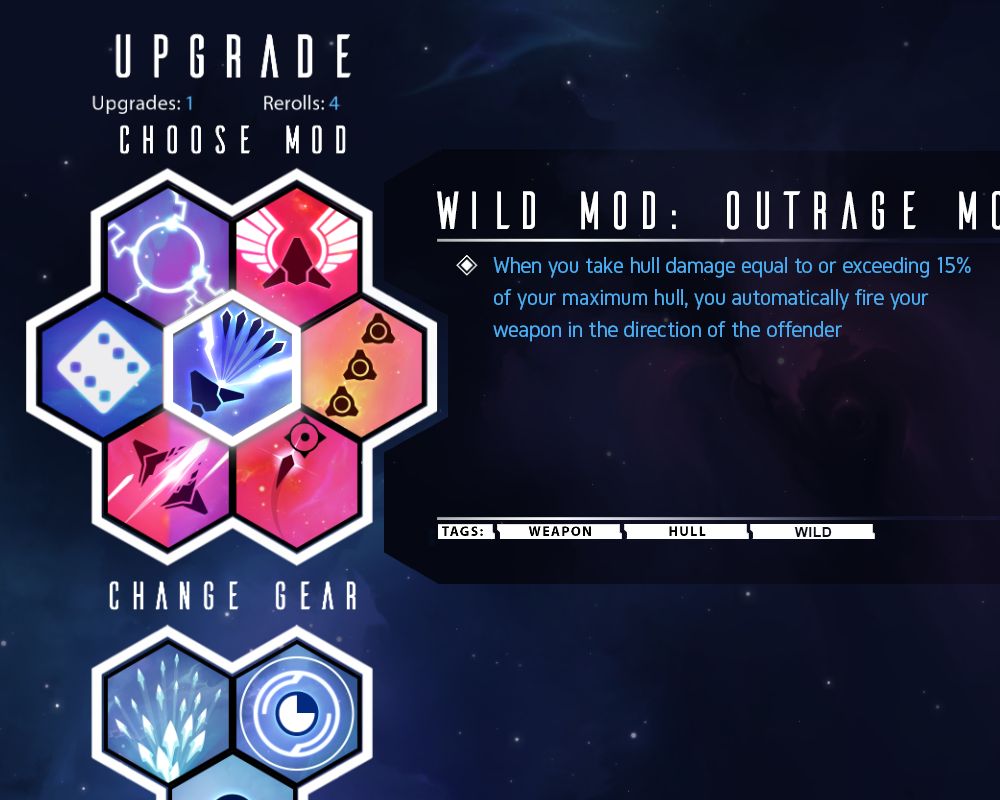 Finally, Happy Intergalactic Pride Month from Nova Drift!

If you're playing the new update, please come tell me what you think in the Discord!
Drift on,
Jeffrey Nielson